Picking the Right Safety Footwear
Mar 28 2023 11:05AM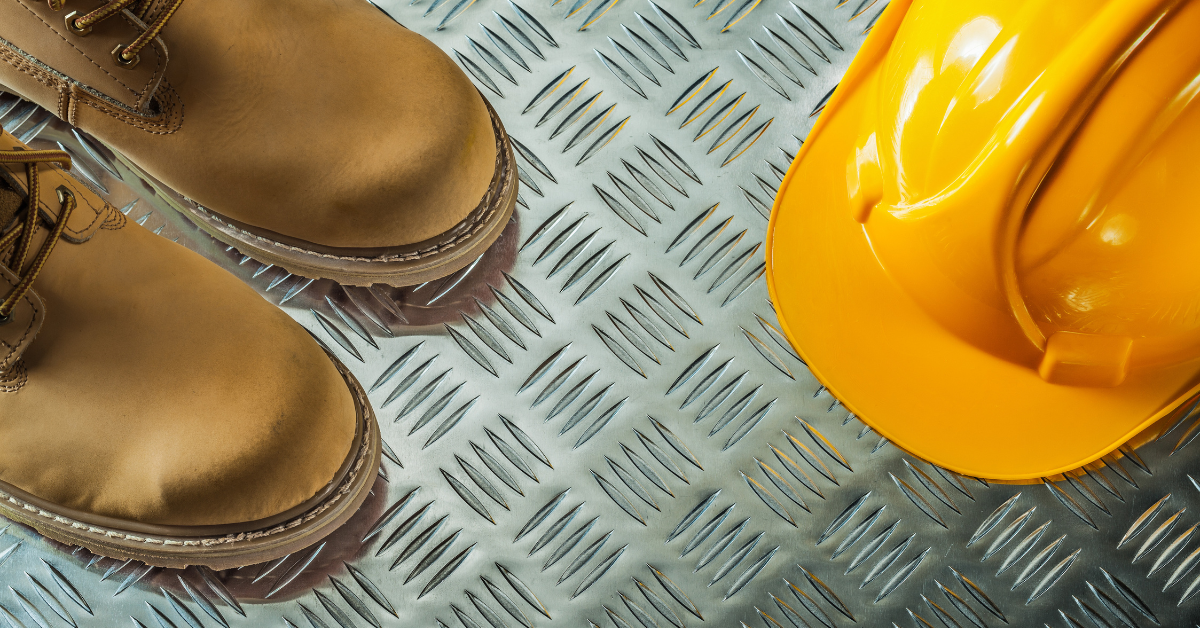 Making an asset of the steel toe-cap and the non-slip sole
If you're wearing the wrong type of safety footwear, you could be in big trouble. At best, you could be facing discomfort or fatigue. In the worst cases, you're risking injuries: cuts, burns, fractures, punctures or even the loss of your toes.
Whether we drive a truck, stand on an assembly line, or work on a building site, we all know how badly fitting boots can make us feel. No exaggeration, your choice of footwear can make the difference between a good day and a bad one. But footwear needs vary from job to job – and from person to person. Your perfect boots might not suit your colleague, even if you're both performing the same role.
For your comfort and safety, it helps to know what you should be looking for in a good pair of boots. Consider the specific risks and hazards in your workplace:
Are you at risk from falling objects?
Is your working environment slippery?
Do you need protection from the elements?
Are you dealing with electrical hazards?
Do you risk exposure to abrasives?
Are there chemical hazards?
Let's look at some examples …
Footwear for Truck Drivers
Your cab has a comfy seat, and your feet aren't taking the weight, but even so, you need shoes or boots that are comfortable and practical.
You need footwear that provides the right support for driving and when you're out of the cab. Remember that the sites you visit may have specific footwear requirements or hazardous surfaces. You may also be expected to hang around in poor weather.
Think about:
Thick rubber soles with traction/slip protection
Waterproof or water-resistant uppers
Have your toes got room to move? (A squared toe box can be better)
Are the soles and insoles capable of absorbing impact shock
Footwear for Construction Workers
Construction sites have a diverse mix of hazards and the added challenge of very variable weather conditions. Along with hard hats and safety gloves, the correct type of work boot is critical.
Look for:
Boots that fit properly and are comfortable for all-day wear
Weight – consider lightweight composite materials for toe protection rather than steel
Slip-resistant soles – with the correct slip rating – a must for construction sites
A sturdy outer sole and a shock-absorbing insole.
Footwear for industrial settings
Industrial settings vary widely. In some sectors, there are specific hazards. Other hazards may be found across a diverse range of industries. Each situation needs to be assessed, but as a minimum, safety footwear should be anti-slip on smooth and oily floors.
Decisions need to be made on whether heels are permissible, whether shoes are adequate, or whether boots are always to be worn.
When roles have specific hazards these must be respected. For example, welders need heat-resistant footwear with anti-static protection in case there are electrostatic discharges.
The responsible employer and the productive worker
While safety footwear is widely used, there are still too many foot injuries as a result of accidents at work. Let's be clear on two things:
Employers are responsible for providing, maintaining and replacing safety footwear
When visiting or doing work in high-risk locations, employees are required to wear this footwear.
And if those two things aren't happening, the organisation will be in breach of Health and Safety regulations.
Appropriate safety footwear protects employees from hazards and can help to prevent minor accidents from becoming major injuries. In short, it's essential. But the right footwear also keeps workers comfortable, agile, mobile and productive, and therefore, safety footwear can be a real asset for your operation.
If you'd like to talk to us about how to pick the perfect safety shoes or any other aspect of workplace safety, just give us a call.